HR Leader (Contract)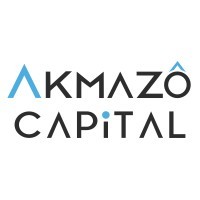 Akmazo Capital
People & HR · Contractor
Boston, MA, USA
Posted on Wednesday, October 12, 2022
Akmazo Capital is looking for an HR Contractor for one of our portfolio companies.
We have an exciting opportunity for an HR leader – initially on a contractor basis, due to our recent acquisition and growth. The HR leader will partner with the Senior Leadership Team and will be a key contributor to enhancing the employee experience throughout the employment lifecycle. This role will be responsible globally for delivering employee onboarding, performance evaluation, culture, engagement, and professional development strategies, as well as providing generalist HR support.
The contractor role will begin as 15 – 25 hrs. a week, and pending company growth and the candidate's objectives, may turn into a full-time position during 2023.
Core Responsibilities include:
Facilitate global performance review and performance review processes, counseling and influencing to drive successful employee and business outcomes
Become a trusted resource to the global employee base
Proactively review all processes and procedures and provide policy advice to reduce risk
Drive employee engagement initiatives including reward and recognition activities
Assist in maintaining HR systems and supporting technologies / tools
Provide reporting on key HR metrics and initiatives
Create key HR documentation including position descriptions and performance reviews
Requirements:
Degree qualification in HR or related field with background in tech preferred
7+ years' generalist HR Experience, preferably as part of a global HR team and in software / technology companies
Excellent verbal and written communication skills, in person as well across Zoom meeting, with the ability to build trusted relationships with stakeholders
Driven, with a strong desire to develop new initiatives and projects
Demonstrated ability to be flexible, adaptable and resilient
Professional and polished approach, with the ability to maintain a strict level of confidentiality
It is the policy of Akmazo Capital and its portfolio companies to provide equal employment opportunity (EEO) to all persons regardless of age, color, national origin, citizenship status, physical or mental disability, race, religion, creed, gender, sex, sexual orientation, gender identity and/or expression, genetic information, marital status, status with regard to public assistance, veteran status, or any other characteristic protected by federal, state or local law