Social Media Manager [part-time, remote]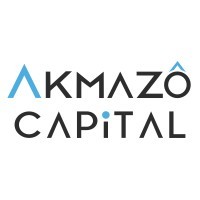 Akmazo Capital
Marketing & Communications · Part-time, Contractor, Intern
Remote
Posted on Tuesday, December 27, 2022
Work for a rapidly growing private equity firm, hand-in-hand with the founders and partners. You'll be responsible for managing our social media presence. You'll get to work in a vibrant environment, learn new skills, and help us help companies that are looking to grow. You will be responsible for creating original content and managing posts and follow-ups.
Responsibilities:
Design, implement, and manage social media strategy
Coordinate social media plans with portfolio companies when necessary
Create, edit, publish and share engaging content on a regular basis
Report on effectiveness of social media strategy on a regular basis
Minimum qualifications:
Great written and verbal communication skills.
Good experience managing professional a social media presence
An appreciation for our mission to companies grow and thrive.
Creativity, energy, drive, and enthusiasm!
Does that sound like you? Drop us a line at careers@AkmazoCapital.com